John Street Suites By Alternative Business Accommodations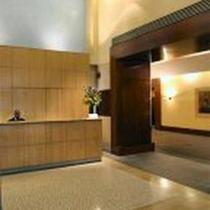 Property Description
The Renaissance is one of downtown's most luxurious and modern properties and is one of several apartment complexes converted from an old and distinguished office building. Located in the heart of downtown Manhattan, the Renaissance features unique spacious layouts with high ceilings and plenty of light. All of this makes "the Renaissance" the most elegant, comfortable and distinctive apartment building in lower Manhattan.
Amenities
AM/FM Alarm Clock
Coffee Maker in Room
Handicapped Rooms/Facilities
Hairdryers Available
Modem Lines in Room
No Smoking Rooms/Facilities
No Smoking Rooms/Facilities
Pets Allowed
Parking
Television with Cable
Laundry/Valet Services
Room Information
Deluxe Queen Apartment
Apartments have gourmet kitchens, marble baths and hardwood floors. TV in bedroom and living room. All linens, dishes, towels, pots and pans are provided.
Miscellaneous Information
American Dollars is the native currency.
Check in time is 1600
Check out time is 1200
100 rooms.
0 suites.
30 floors.
Directions
Start out going Northeast on La Guardia Rd. Turn slight left toward Terminal A / Marine Air Terminal / Rental Car Returns. Turn slight left onto Central Terminal Dr. Take the airport Exit ramp. Merge onto Grand Central Pkwy W toward Manhattan. Take the Bklyn-Qns Expwy Exit- Exit 4- toward Verrazano Narrows Br. / I-278 W. Merge onto Brooklyn Queens Expwy E. Merge onto Brooklyn Queens Expy / I-278 W. Take the Tillary St Exit- Exit 29- toward Manhattan Br / Bklyn Civic Center. Turn slight right onto Tillary St. Turn right onto Brooklyn Bridge Blvd / Adams St. Brooklyn Bridge Blvd / Adams St becomes Brooklyn Bridge. Take the F.D.R. Drive / Pearl St. Ramp. Keep left at the fork in the ramp. Turn right onto Pearl St. Turn right onto Fulton St. Turn left onto Gold St. Turn left onto John St.
Downtown includes Soho/Tribeca whici is also one of New Yorks trendiest areas. Soho is possibly the top residential spot in Manhattan, which often reflects the high cost of living seen there. Soho is home to many specialty shops and museums, including, Dean & Deluca, The New Museum of Contemporary Art, The Museum of African Art, and the Soho branch of The Guggenheim. Of course, there is also the wall street district that cannot be missed. Synonymous with financial power since billions change hands daily on the floor of the Stock Exchange on the corner of Wall and Broad Streets. Visitors can view the financial frenzy from a balcony, and get insight into high finance from videos and in teractive displays, even use terminals to check in on your portfolio.
LGA
Restaurant Information
Acappella
Northern Italian Cuisine. Traditional favorites--veal, rack of lamb, chicken, lobster, fish, and homemade pasta--are delicioso. Lunch Mon-Fri, dinner Mon-Sat.
Layla
Mediterranean Fusion. In a festive, exotic setting that was featured on Sex and the City, tasty cocktails quench, Chef Frank Proto's famous prosciutto-wrapped monkfish tantalizes...and belly dancers gyrate! Dinner Mon-Sat. Payment: AE, DC, MC, V
Montrachet
French Cuisine. Sumptuous, special-occasion meals and superb wines have been trademarks of Drew Nieporent's charming, revered retreat for nearly 20 years. Lunch Fri, dinner Mon-Sat. Payment: AE, MC, V
Nobu
Japanese-Peruvian. Setting the gold standard of new Japanese cuisine, Chef Nobu Matsuhisa creates magical tastes, eye-catching presentations, and gastronomic adventures. Lunch Mon-Fri, dinner Mon-Sun. Payment: AE, MC, V
Pico
Portugeuse Cuisine. Chef John Villa's signature dish--a delectable roasted suckling pig--is divine, especially when paired with a glass of wine from the remarkable list in this romantic eatery. Lunch Mon-Fri, dinner Mon-Sat. Payment: AE, D, DC, MC, V
TriBakery
Bakery. Nothing beats the aroma (or taste) of freshly baked breads and sweets at this cozy, casual TriBeCa cafe. Breakfast, lunch Mon-Sat. Payment: AE, D, MC, V
Tribeca Grill
American Cuisine. The DeNiro-Nieporent collaboration that helped put Tribeca on the map. Great food, wine list, and people-watching. Winner of the prestigious 2002 Grand Award from Wine Spectator Magazine. Lunch Mon-Fri, dinner Mon-Sun, brunch Sun.
Meeting Facility
Meeting Space
No Meeting space available on site.
Area Attractions
Area Attractions
The Guggenheim; SoHo; Greenwich Village; South Street Seaport; Dean & Deluca; The New Museum of Contemporary Art; The Museum of African Art