Ritz-Carlton Hotels - New York Hotels
The Ritz-Carlton New York, Battery Park

Two West Street
New York
,
NY
10280
The Ritz-Carlton New York, Battery Park, is the only luxury waterfront hotel in Manhattan. The 39-story, 298-room art-deco inspired hotel overlooks the New York Harbor, Ellis Island and the Statue of Liberty. Inside the hotel, a flawless standard of personal service reigns with bath butlers and valets, concierge service, 24-hour room service and spa treatments. Guests venturing from the snug haven of their room can enjoy a breathtaking sunset or ste...
see more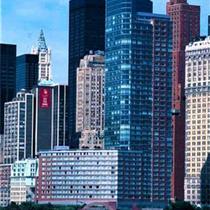 The Ritz-Carlton New York, Central Park

50 Central Park South
New York
,
NY
10019
Synonymous with luxury and excellence, our 259-room hotel is a worldwide symbol for the finest in facilities, dining, and services. The Ritz-Carlton New York, Central park offers a private townhome setting that is intimate and exclusive. Thoughtful property amenities include the North American debut of The La Prairie at The Ritz-Carlton Spa, a 24-hour complimentary Fitness Center, casual dining at BLT Market which features changing menus based on t...
see more