Renaissance Hotels and Resorts - New York Hotels
Renaissance New York Hotel 57

130 East 57th St.
New York
,
NY
10022
Renaissance New York Hotel 57: Where modern couture meets classic elegance. At the center of one of New York's most sophisticated neighborhoods, our Manhattan boutique hotel has unveiled a completed couture masterpiece by award-winning designer Jordan Mozer, creating the perfect complement to NYC's 57th Street & Lexington's prestigious galleries and fashionable shops. Discover 200 guest rooms that rival the finest of boutique hotels in Manhattan, Ne...
see more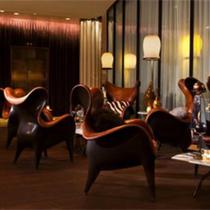 Renaissance New York Times Square Hotel

Two Times Square, 714 Seventh Avenue at W. 48th Street
New York
,
NY
10036
Discover the center of location and luxury at the Renaissance New York Times Square Hotel and rethink everything you know about staying in the heart of NYC. Rising 26 stories above Times Square, this full-service hotel in New York City has the soul of a boutique NYC hotel with beautifully crafted interiors by renowned designer Jordan Mozer. This Times Square NYC hotel also features completely redesigned New York hotel guest rooms with hardwood furni...
see more